Welcome to the
Pronzini Christmas Tree Farm
& Pumpkin Patch
SHOP ONLINE
LOTS & LOCATIONS
Pronzini Christmas Tree Farms
Lots & Locations
PRE-CUT TREE LOTS
PETALUMA U-CUT LOT
Experience Pronzini Christmas Tree Farms
& Pumpkin Patch
The Pronzini Family wants to reassure all of our loyal customers, new and old, that we will be open for business this year at all three locations. In addition, we have expanded our choose and cut in Petaluma at the Pronzini Ranch, located at 3795 Adobe Rd, Petaluma CA. We will now carry all the same pre-cut trees from our farms in Oregon, plus Monterey Pines that we grow on location. We recently added a new barn and will be offering hay rides on weekends by appointment.
Within the next couple of weeks we will be launching our new online store, where you can now purchase your Christmas trees, wreaths, and garland from your own home. We have been working hard on making sure everyone has a safe shopping experience, including following all state and federal mandates pertaining to COVID-19.  We urge you to take advantage of our no contact online shopping option. If you visit us at one of the tree lots, please remember week days are not as busy as weekends.  Hours are 9 am to 10 pm at the San Rafael lot and 9 am to 8 pm at the Greenbrae and Petaluma lots.  Thank you.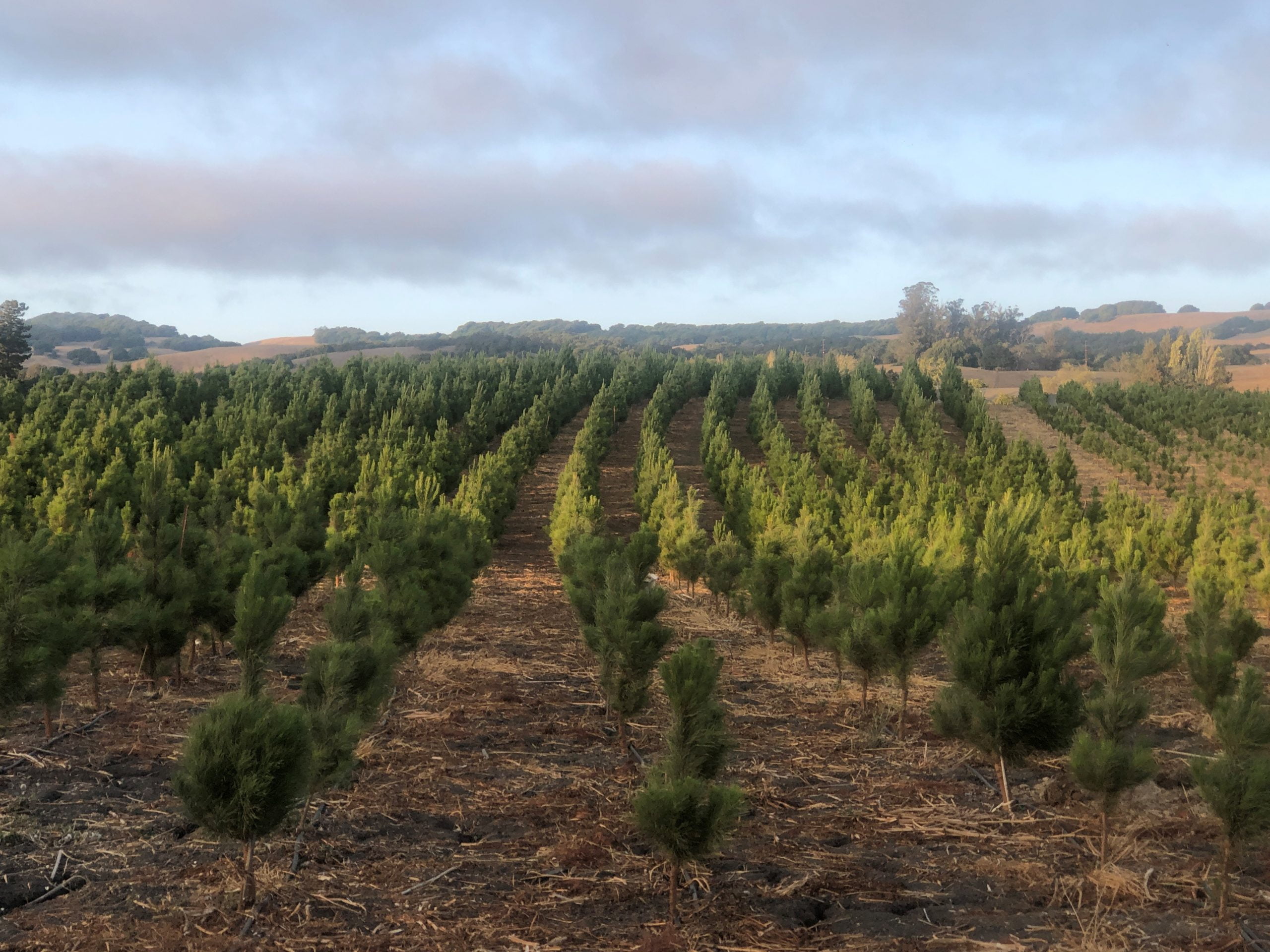 About Pronzini Christmas Tree Farms
"We live and breathe Pronzini Farms – it's a privilege to draw on such spectacularly beautiful resources"  –Jon & Carla Pronzini
Pronzini Christmas Tree Farms is a wholesaler and retailer of quality Christmas trees since 1963. The wholesale office and farms are located in the  Willamette Valley in Salem, Oregon. In addition to our farms we also operate retail lots in Sonoma and Marin Counties in Northern California.
Many things have changed since 1963; from hand saws to chain saws, the equipment has changed and the technology has changed. The one thing that has never and will never change here at Pronzini's is our commitment to the quality of our trees and the service to our customers.
The Grand Fir is distinguished from other Pacific Northwest firs by its sprays of lustrous needles that are in two distinct rows.  The symmetry, dark glossy color, and strong citrus fragrance make the Grand Fir one of the preferred species of Christmas Trees in the Northwest.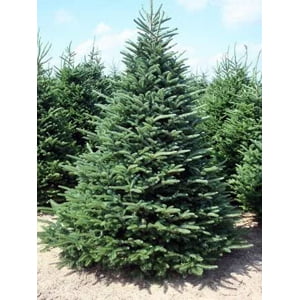 The Fraser Fir is a native of the Blue Ridge Mountains in North Carolina. Its narrow pyramid shape, strong slightly upturned branches gives this tree a compact appearance. It has a wonderful citrus odor and is said to have the best needle retention of all the trees.
The Douglas Fir tree responds so well to shearing and a farm environment it became a very popular Christmas tree since the 1920's. The Douglas is frequently referred to as the "old fashion tree". The needles are a feathery dark green, soft to the touch and have a sweet fresh fragrance. The tree is dense with a conical shape.
We are proud to be members of the following
Christmas tree growers associations: